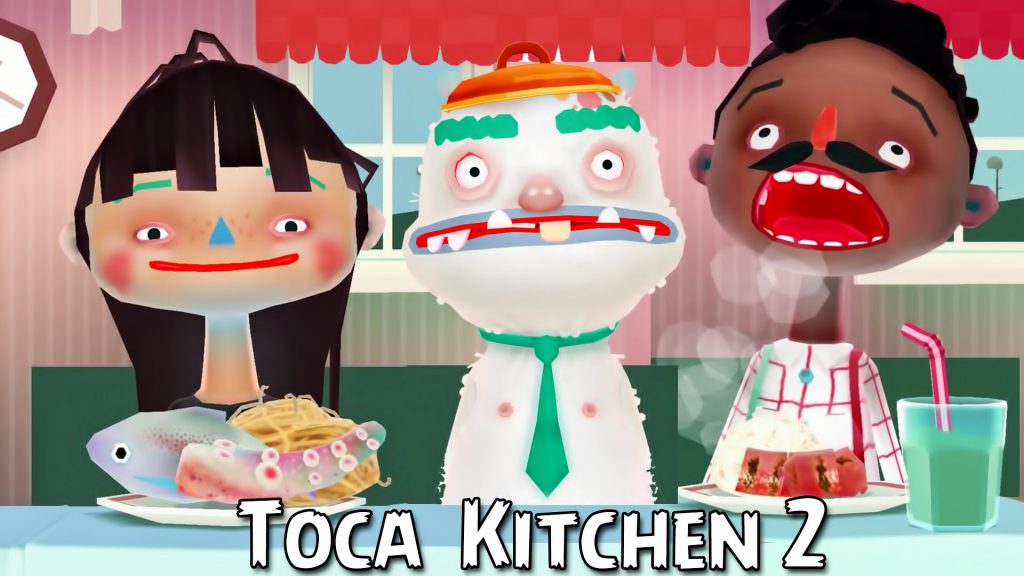 The Toca Kitchen game, which has achieved great popularity among educational mobile games, has returned to the game loving children. Developed for ages 8 and under, the Toca Kitchen game invites all little chefs to cook as they wish. Moreover, you can do wonders in the entertaining kitchen with brand new tools, recipes and guests. Obviously the game has created a successful atmosphere with successful visuals and sounds that attract children's attention.
Toca Kitchen , prepared by Toca Boca company in these days, where the importance of educational mobile games is increasing, allows your child to take the first steps towards becoming a productive individual with different ideas without limits. Toca Kitchen  has become an indispensable game for children with its interesting visuals. This game also allows the child to learn while having fun with the game content. Toca Kitchen  has been designed with the utmost thought in order to support our children to be creative while having fun and to help them to create their own style at an early age.
Identify your ingredients and start cooking. In this game where there is no rule or stress, only meals are shaped by children's imagination. There are 6 different food robots in the large and completely dedicated kitchen. You can take different guests to your kitchen and make them the dishes you want. Give your guests chicken broth with carrot roast, see the expression on their faces and have fun, or admire your guests with great food.
There is no demand for any money to download Toca Kitchen , which has a huge audience in educational mobile games with its excellent content and contributes to the development of children's creativity at a younger age. Just have a smartphone or tablet that your child can play.