Paul Cliftonantho George is an American professional basketball player currently affiliated with the National Basketball Association (NBA) team Oklahoma City Thunder. He plays as a small forward, one of the five positions in a regulation basketball game. A native of California, he was raised in a family that encouraged athletic excellence. As a youth interested in playing basketball, he found his inspiration in Kobe Bryant. George received his first instruction in the game from his older sister. It was only in his freshman year in high school that he started playing organized basketball.
He then went on to play for the varsity basketball team in the last three years of high school and later appeared in two seasons of college basketball. In the 2010 NBA draft, he was chosen by the Indiana Pacers as the 10th overall pick and he clinched the NBA All-Rookie Second Team honors in 2011. George played seven seasons for the Pacers, during which he was hailed as the NBA Most Improved Player in 2013 and was included in the NBA All-Star team four times. In July 2017, he was traded to the Oklahoma City Thunder, where he also made it to the All-Star team. George was part of the gold-medal-winning US basketball delegation to the 2016 Summer Olympics in Rio de Janeiro.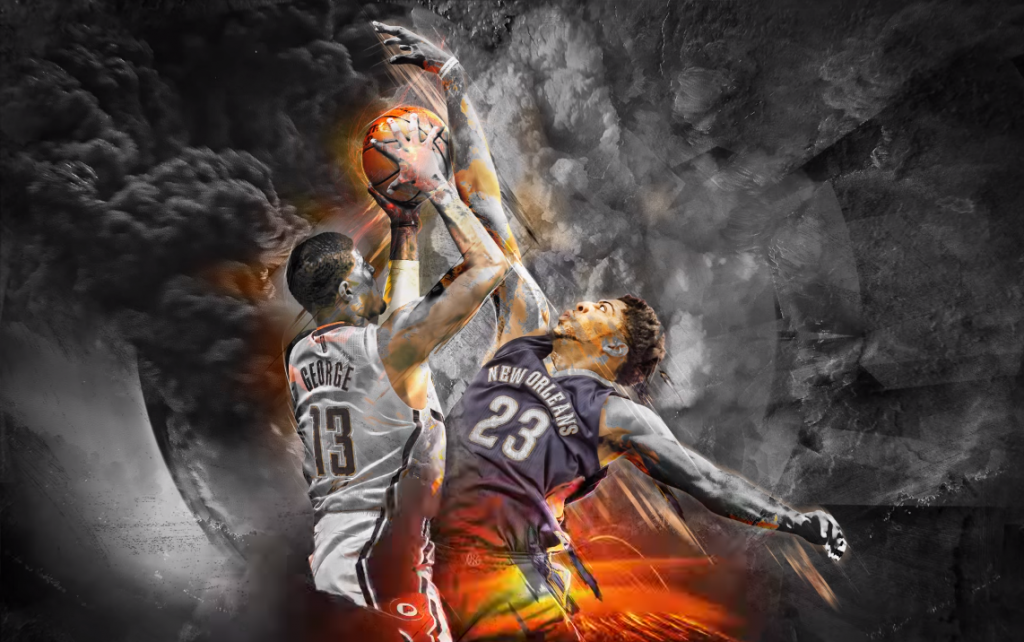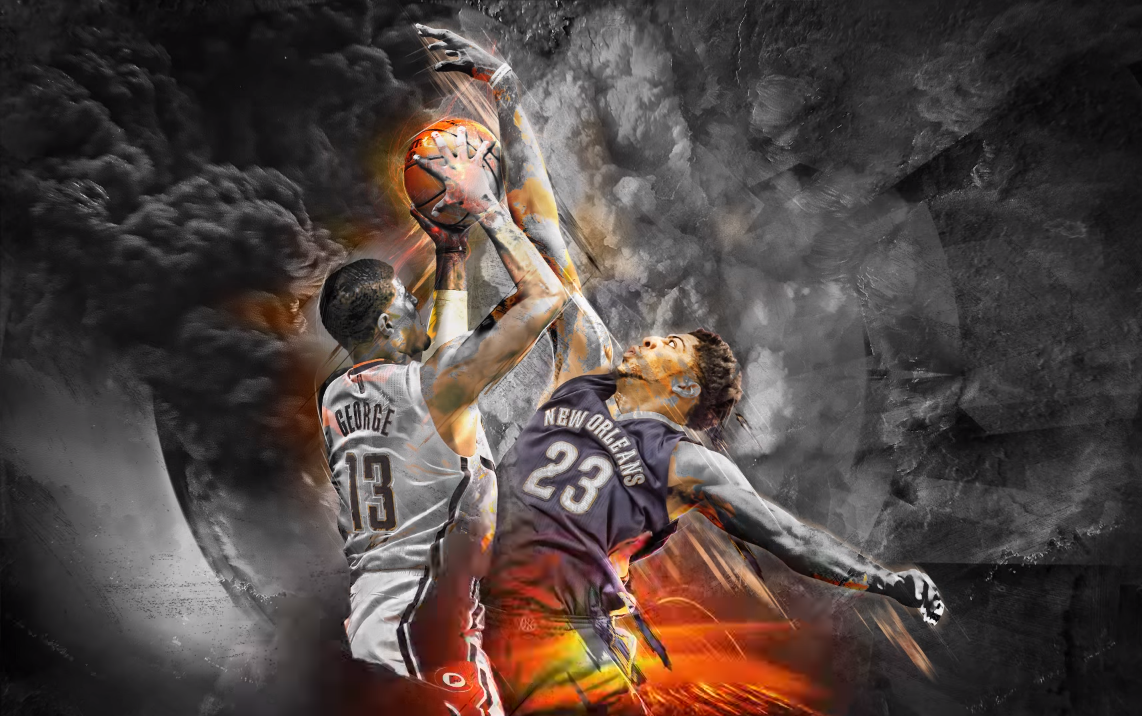 Born on May 2, 1990, in Palmdale, California, Paul George is the youngest child of Paul George Sr. and Paulette George. He has two older sisters, Teiosha and Portala. Their parents created an environment where they were encouraged to take up sports. Teiosha played basketball at Pepperdine University in Malibu, California, and Portala was a volleyball player at California State University, San Bernardino.
George grew up idolizing Kobe Bryant and being a devoted supporter of the Los Angeles Lakers and Los Angeles Clippers. While he has been playing basketball since he was a child, it was mostly with his sister Teiosha, who gave him his first lessons on the game.
During his sophomore year at Knight High School, he was promoted to the varsity team and was the only non-senior student in the starting lineup. By the summer of 2007, he had come on the radar of recruiters from various colleges. His coach had realised his true potential as well and was using him in the leading role in the senior season.
George got the chance to play with future UCLA Bruins Jrue Holiday and Malcolm Lee when he appeared for the Pump and Run of the Amateur Athletic Union (AAU). In 2007, he was instrumental in Knight's Golden League championship win and was subsequently hailed as the Golden League Most Valuable Player, the Antelope Valley Press Player of the Year, and a member of the Daily News 2007–08 All-Area Boys' basketball team.
Despite his credentials and the initial interest generated by him, George was not a promising prospect for most colleges. In fact, he accepted the first scholarship he was offered and verbally committed to Santa Clara. However, his high-school coach Tom Hegre advised him to wait for more options. He ended up attending Pepperdine University for the first half of the semester before enrolling at the California State University, Fresno.
Paul George had a two-year tenure with the Fresno State. During the 2008-09 season, he appeared in 34 games, being part of the starting lineup in all of them. Playing for an average of 34.6 minutes per game, he scored 14.3 points per game. On November 18, 2008, he was named the 'Player of the Day' for his performance in a match against the Saint Mary's.
At the beginning of his sophomore year, he was picked as the most entertaining player in the West region and the eighth most entertaining player in college basketball by 'Sports Illustrated.' He suffered a sprained ankle on January 21, 2010, and was side-lined for the next four games. By the end of the 2009-10 season, he had started all 29 matches he had appeared in, scoring an average of 16.8 points per game. George was also included in the All-WAC Second-Team.
In 2010, Paul George decided not to play the two remaining seasons of college eligibility at Fresno State and put himself up for the NBA draft that year. It turned out to be a smart decision as he was asked to wait in the green room during the event and was drafted by the Indiana Pacers as their 10th overall pick. On 1 July, he formally joined the Pacers after signing a two-year guaranteed rookie contract for $3.9 million.
He made his debut against the San Antonio Spurs on 27 October and scored four points during the 23 minutes he was on the court. By the end of his first NBA season, he had appeared in 61 games, being part of the starting lineup in 19 of them and scoring 7.8 points per game on average.
In the 2011-12 season, George was in the starting lineup of all his 66 games and scored an average of 12.1 points per game. He was picked as one of the competitors in the Slam Dunk Contest and Rising Stars Challenge during the 2012 NBA All-Star Weekend.
At the time of his entry into the NBA, George was a shooting guard. He was shifted to the small forward position in his third season as a professional basketball player. The 2012-13 seasons were his breakout season and it established him as one of the top-tier players in the league. Starting all his 79 games, he averaged 17.4 points per game, 7.6 rebounds per game, and 4.1 assists per game and earned the NBA's Most Improved Player award.
Paul George previously dated Callie Rivers, the daughter of Los Angeles Clippers' Head Coach Doc Rivers. They broke up in 2013 after it was revealed that he had impregnated an exotic dancer named Daniela Rajic. At the time, there were a lot of speculations about George offering Rajic $1 million to terminate the pregnancy. However, in 2014, his representative told the media that these rumors were false. A few months later, Rajic filed a paternity lawsuit against him and it was ultimately confirmed that George was indeed the father.
Olivia George was born on May 1, 2014. Soon after that, a fierce custody battle ensued between her parents. George accused Rajic of neglecting their child and was himself called a deadbeat father by the presiding judge. Eventually they settled for joint custody and by October, George was seen in public with Olivia..He has since allegedly dated Jessica Burciaga, the Playboy Playmate of the Month for February 2009. In December 2016, he began a relationship with stylist Destiny Marie Hatcher but it did not last long.George eventually got back together with Rajic in 2017. On November 1, 2017, Rajic gave birth to their second daughter, whom they named Natasha.