The player directs the nominal Pac-Man through a labyrinth to eat Pac-Dots; when all spots are eaten, Pac-Man is taken to the following stage. Four phantoms, Blinky, Pinky, Inky and Clyde meander the labyrinth, attempting to get Pac-Man – in the event that a phantom contacts him, a life is lost. At the point when all lives have been lost, the game closures.
Close to the sides of the labyrinth are four bigger, blazing spots known as Power Pellets, give Pac-Man the impermanent capacity to eat the apparitions. The apparitions become a striking shade of blue, switch bearing, and move more slow when Pac-Man eats one. At the point when a phantom is eaten, its eyes return to the apparition home where it is recovered in its not unexpected variety. Blue apparitions streak white before they become risky once more.
How much time the phantoms stay weak differs starting with one round then onto the next, yet the time span for the most part becomes more limited as the game advances. In later stages, the phantoms don't change tones by any means, yet they actually switch heading when a power pellet is eaten.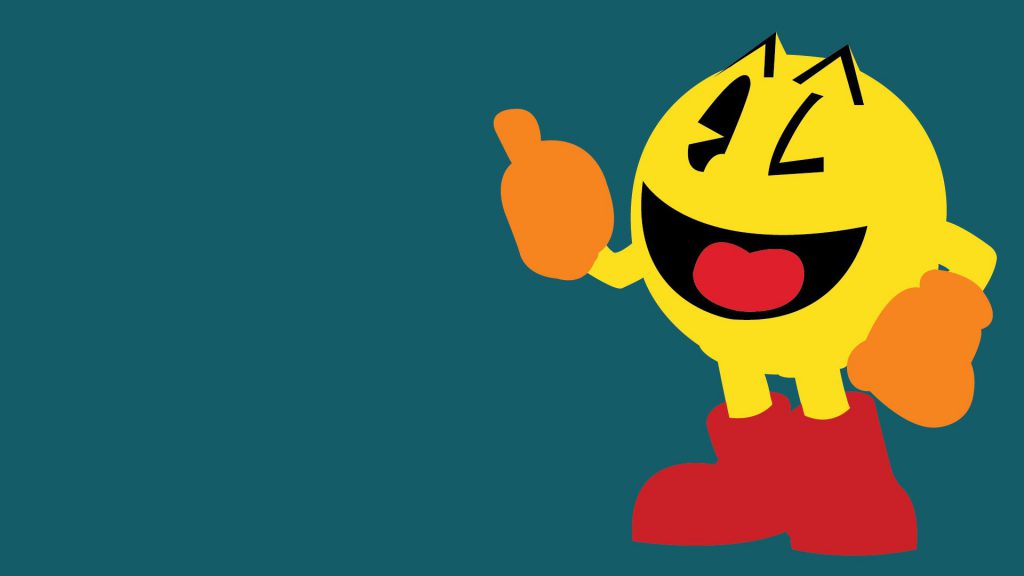 Notwithstanding Pac-Dots and Power Pellets, extra things, normally alluded to as Fruits (however not all things are natural products) show up close to the focal point of the labyrinth. These things score additional extra focuses when eaten. The things change and extra qualities increment all through the game.
A progression of interludes (likewise alluded to as Coffee Breaks) play after specific levels close to the start of the game, showing a diverting arrangement of communications. There are three aggregate, showing up after levels 2, 5, and 9. The third interlude seems a few times subsequently on later levels.
Pac-Man is granted a solitary reward life at 10,000 focuses as a matter of course. In any case, DIP switches inside the machine can change the expected focuses (15,000 or 20,000) or cripple the reward life out and out.