Today we look at Lords Mobile for our valuable followers. While you're leaning back, we'll start telling Lords Mobile. Lords Mobile is a real-time strategy game that is quite rich in detail. Moreover, you can easily play Lords Mobile on Android with the Android emulator Bluestacks 4. Thus, your enjoyment of the game will not be interrupted!
We are entering our game and after a small cinematic section of the tutorial tells us what is what is what. After the tutorial section, we stay alone with our village and start studying.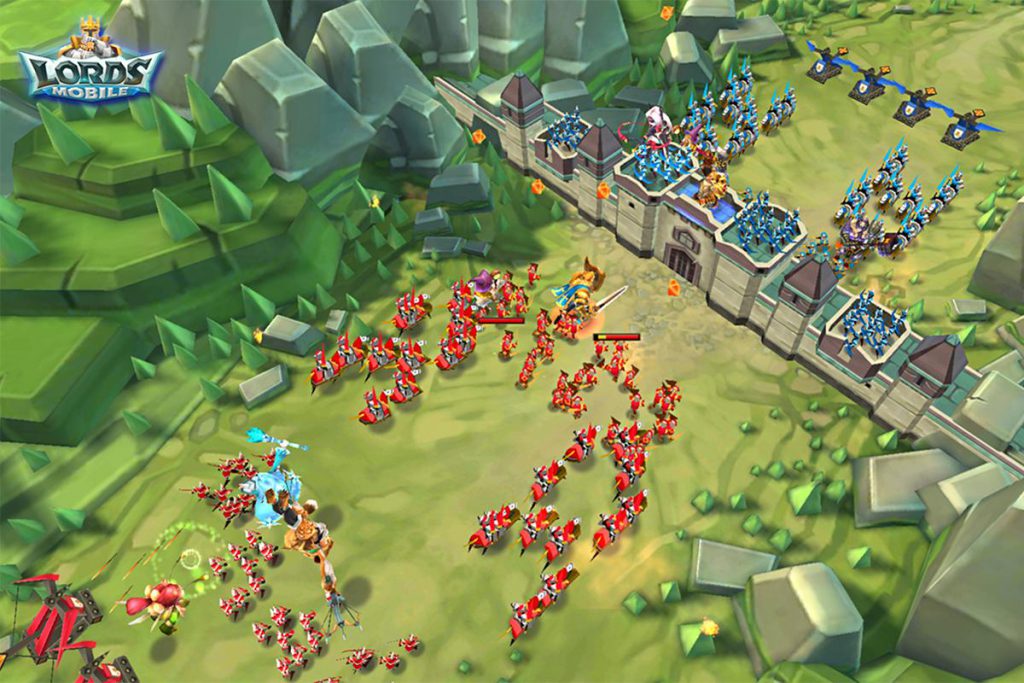 Hello everyone, friends!  today, we'll give you some tips on what you should have in mind for a quick start on the very popular RPG strategy game, Lords Mobile. While Lord Mobile has very high quality graphics, it is a game that will definitely lock you in with its incredibly rich content. Since there is something that you can do almost continuously in the game, we will give you brief information about mechanics in our start guide, and we will examine these mechanics in more detail in future articles and explain how you can develop quickly and logically in areas such as control of resources, detailed descriptions of troops and defense.
 
The structures in your village, which you need to develop continuously, have very small icons and when you add information such as task list, life & level information, resources, etc. that occupy the screen, it can be a little difficult to play on the touch screens.
Lords Mobile has a very useful tutorial and development system to teach you the game. Using the "Go" button at the bottom of your game screen, you can constantly access the next types of troops you need to develop or acquire. By following this button, you not only improve, you earn a significant amount of resources and game money each time a task is completed. Therefore, if you are not developing something for a specific purpose, we strongly recommend that you use this button whenever you are idle.

At the beginning of the game you are delivered to a zone with all the structures installed. These are your main castle, castle wall, barracks, infirmary, safe and shelter. As the name suggests, you can remove soldiers from the barracks, save resources in your vault, protect your soldiers from attacks in the shelter, treat your wounded soldiers in the infirmary, and follow your progress from your main castle to unlock high-level structures.
There are four different types of structures: resources, troops, research and guild buildings. As with most strategy games, it is important that you decide what kind of player you will become from the very beginning of the game. If you want to produce your own resources, resource buildings, if you are a warrior to invest heavily in the union buildings will reach your goal quite quickly. Research and guild buildings, whatever strategy you choose, are the structures you need in any case because you can use these structures to improve your troop production and resource production speeds, and you can prepare the necessary infrastructure to get help from your team.