Today we are going to present the second game of Lep's World series. Actually, there's nothing much different than the first game. The most important change was visual improvement and new game worlds were included in the game. Lep's World 2 is an arcade (arcade) game in which we advance through a platform in Super Mario style games and fight against enemies and obstacles on the platform track as we reach the goal and move forward.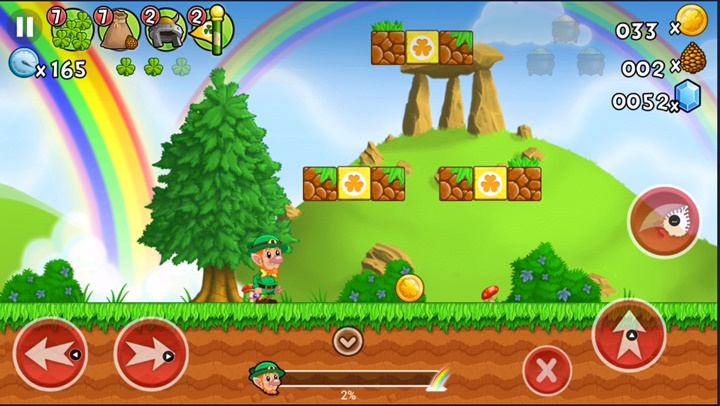 The game progresses by completing the stages of the stages on the islands full of adventures. Against enemies and obstacles you have 3 clover at the beginning of the chapter. If the enemy touches you, a clover will go. When the total clover goes, you have to start again. When you complete all the sections on an island, you will see the section boss as you move to the next island.
In total, you have 10 lives and will be reintroduced in 12 hours. You should play very carefully as the difficulty level will increase in the following island and sections. You can complete the part much faster by finding hidden items in the game. For example, features such as super jumping shoes, running shoes will make it easier for you to pass obstacles and finish the section faster, so the shield will not be affected by the enemies. It is important to keep in mind the section duration.
If you cannot complete the game, the game ends again and you will lose a score. You must start over again. Lep's World 2 is an online mobile game. If you don't have internet and you want to spend time with wi-fi, you can download this game and play internet at any time. It will also not appear in ads when you close the Internet.