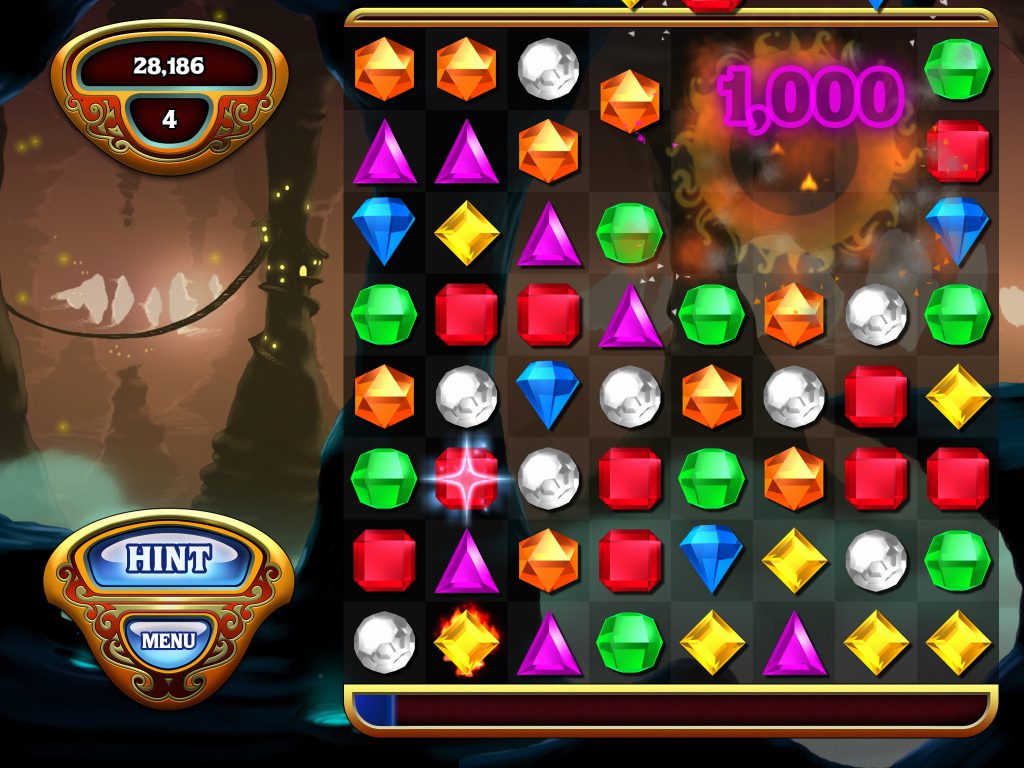 I'm sure you all know Bejeweled games. Even the people who are not familiar with the games have played at least once. Originally produced and distributed by PopCap Games in 2001, Bejeweled has sold 25 million copies of games and downloaded 150 million times to date. It is interesting that the production is so successful that it has a simple game structure based on combining three or more jewels side by side. Bejeweled 3 will be introduced in the following lines.
Bejeweled 3 for PC and MAC is just like its successors. So classically match jewels (stones), explode, collect points and so on. Of course, besides the classic modes, there are fun and various separate modes. First of all, let us warn you from the beginning; Bejeweled 3 is an addictive game where you will give hours of your life by matching red rubies and blue diamonds. You may call it ridiculous when you play, you may get angry at the game, but you will never get over it. Puzzles are not difficult, of course, but there are moments when you need to be smart. Let me briefly talk about gameplay for those who have not been involved in the Bejeweled incident before.
 We try to match the jewels of 7 different colors in 3 combinations. Of course, we can do more than three matches, which is in our favor. For example; There are jewels called me Flame Gem ve, and these also come in 4-pair matches. They explode when used. There are also "Star Gem" s, which, when used, destroy all jewels of a particular color. In addition, there are a total of 8 different stone types and are distributed according to the game modes. Gameplay is quite simple, it's time to master, I'm sure once you enter the game will spend plenty of time. Let's take a look at the game modes one by one:
Classic: The classic Bejeweled mode as the name suggests. The aim is to match only the jewels and reach as much as you can. Below is a "bar" and when it is full the game moves to the new level. Of course, if you don't play carefully after a certain level, there may not be any stones left to match and the game is over. Just like in other modes, in classic mode you can resume when you close the game. In addition, after reaching level five, Poker mode opens. Yes it sounds interesting, I'm sure you're trying to build poker hands with gems in this mode. Pretty fun to say
Zen: This is one of the most interesting, fun modes of Bejeweled 3. It is similar to Bejeweled 2's Endless mode.
This section does not end the game, the goal is to relieve the player. Really serene, relaxing sounds, ambiance, a constant breathing sound. Producer PopCap Games got help from scientists for the method called "biofeedback" and used it in Bejeweled 3. You can adjust all these sounds as you like. It is also recommended that you use headphones to feel all the positive effect, and you will certainly like this interesting part. Because it's a rare business in the gaming world. When you reach the fifth level in Zen mode, a different section called "Butterflies" opens. You need to match the butterflies that come in each round according to their colors and a spider is waiting for you to eat them above. All you have to do is save and release the butterflies before they reach the top.